Blog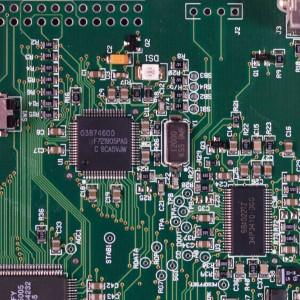 3 Major Trends Hitting the Electronic Circuit Board Assembly Industry
September 24, 2018
Printed circuit board (PCB) orders have been steadily increasing since last year, hitting their peak in December 2017. In North America alone, PCBs have become in virtually all electronic devices we use on a daily basis. Electronic circuit board assembly has become a staple in factories that are creating PCBs.
It is safe to say that PCBs are going to be the next staple in the electronics industry. This is why it is worthwhile to note some major trends that can have an influence on which direction the industry is headed.
At Permatech Electronics, we stay on trend with our electronic circuit board assembly!
Here are the three major trends in the electronic circuit board assembly industry:
Electronics with Tightly Packed PCBs: There has been an increase demand for electronic devices that have smaller PCBs. With the advent of miniaturization and wearable devices, the demand for smaller components, like RF functionality, has become hot. This shift is attributed to the introduction of the iPhone that calls for a multi-functional and fully-integrated electronic product. Additionally, the high interest for desktops and laptops has gradually cooled down since consumers prefer smaller handheld devices because of their quick functionality and traveling convenience.
Unconventional PCB Substrates: The process of electronic circuit board assembly using unconventional substrates is a hot trend behind the growth of the PCB. Stretchy and flexible electronic devices provide outstanding ideas in creating more wearable electronic devices. Despite this, there is still a lack of apparent progress from the view of consumers. However, manufacturing this kind of PCB substrate continues to become innovative and different. This is one trend to certainly look out for.
High Voltage PCBs: Low current electronic devices are more common because of their reduced threat with circuitry is touched. These PCBs are so sensitive that shocks from our hands cause them harm. Nevertheless, with the rise in electric vehicles and solar power, circuit board assemblers and manufacturers can expect to see components with higher voltage and currents compared to before. As such, thermal management becomes a more pressing concern along with issues in safety when working with high current PCBs.
At Permatech, we promise to deliver the best electronic circuit board assembly in the industry. Since 1992, we have established a quality of product and service like no other. Our main goal is to always focus on delivering high-quality products. Call or email us today to learn about the products and services we offer!
No comments yet...
*** Your email address will not be published.