Blog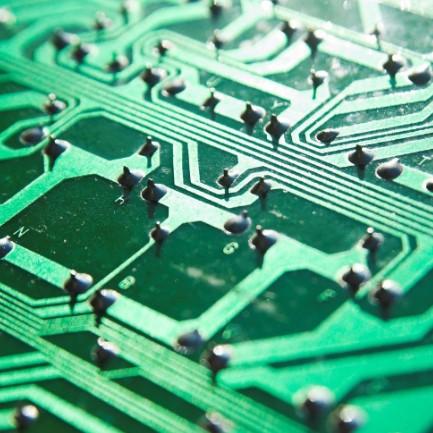 Aspects Of Printed Circuit Board Testing
July 12, 2018
Every circuit board that is manufactured requires printed circuit board testing. We at Permatech Electronics believe that testing is a very important process that ensures that our products that we build work and are exactly to your specifications.
Each and every one of our products undergoes thorough printed circuit board testing to ensure functionality that exceeds your expectations.
Our company inspects and evaluates our products using standard testing protocols and procedures. We use these in order to comply with IPS standards that are required of our company. Thus, if you order boards from us, you can be sure that they have passed our rigorous testing procedures.
What Are the Aspects of Printed Circuit Board Testing?
Printed circuit board testing essentially refers to checking and evaluating build quality, material properties and dimensions. These are the most important aspects of every PCB. Making sure these aspects are functioning at their best is vital to the performance and quality of your printed circuit board.
Here are the various aspects of printed circuit board testing:
Automated Optical Inspection – AOI testing is an aspect of printed circuit board testing that is employed in order to scan for surface defects. This is normally conducted on finished boards. The devices that handle these are special camera systems. It is a type of test that is known as a non-contact test method. It means that there should be no physical interaction with the boards under inspection.
The AOI process is very useful in detecting build quality, component placement, polarity of the component, solder paste, dimensions, bridges and many more aspects of the board. The advanced cameras have powerful efficiency and can detect problems in thorough inspections in as little time as possible.
Functional Testing – This is the final test for the printed circuit board testing that is conducted before shipping. This is done to test the behavior of a specific PCB. Moreover, it is a test for the function of the PCB as well as its adherence to its requirements. The FCT test is usually carried out using a battery of software tests. This ensures the full functionality of the board.
At Permatech Electronics, we specializing in building quality PCBs for you. Our boards not only meet quality standards using printed circuit board testing, but our boards also cater to your every need. Our company has been operating for the past 25 years with only customer satisfaction in mind. Contact us if you think we could help you with your PCBs.
No comments yet...
*** Your email address will not be published.