Blog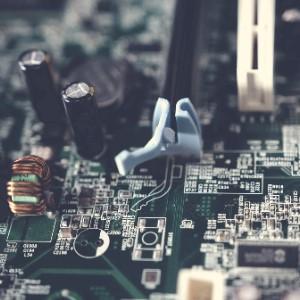 Choosing the Right Circuit Board Assembler and Substrate for Your Next Project
October 25, 2018
The rise of miniature electronics has created an increased demand for rigid and flexible printed circuit boards. When manufacturing these printed circuit boards, it is important to understand what materials are necessary in order to create them. Whether your project requires a rigid or flexible electronic circuit board, are you sure of what substrate to use? A circuit board assembler can help you determine how to create a circuit board with extreme precision and functionality. They can decide what materials to use, in our case which substrate to choose, in order to create a quality assured circuit board.
Finding the right circuit board assembler is vital in order for your electronics to function to their full potential!
Here are three different substrates that are ideal for electronic circuit board assembly:
Polyimide Film: This substrate material can be sorted into several different categories such as transparency, high heat resistance, and good low coefficient of thermal expansion. These qualities make it a suitable option for various situations and printed circuit boards.
Mylar Substrate: This material has its own advantages including high cost effectiveness, environmental resistance, high elasticity, film surface quality, photoelectric coupling, and many more. Mylar substrate can respond quite well to the changing requirements for the printed circuit boards.
Inorganic Filling Material: A circuit board assembler can add this substrate to create a 3-layer flex substrate that can adapt to the demand of high-speed signal transmission, dielectric loss, and thermal conduction. This material can be made from aluminum oxide or nitride. It offers excellent conducting properties and high voltage resistance.
Flexible circuit boards are commonly seen in wearables, smartphones, and medical equipment that continuously needs new requirements to fulfill for a circuit board substrate. As of lately, circuit board assemblers have developed ultrathin multi-layered flex printed circuit boards with thickness of 0.2mm. As the leaders of circuit board assembly in the industry, we specialize in customizing optimal printed circuit board solutions that suit your unique needs and requirements.
Our team at Permatech Electronics will take everything into account including your product performance requirements, the application environments of your circuit boards, and your project budget during our assembly process. Our team is highly qualified and experienced in choosing the right materials that will optimize your printed circuit boards functionality. Call or email us today to learn more about our products!
No comments yet...
*** Your email address will not be published.