Blog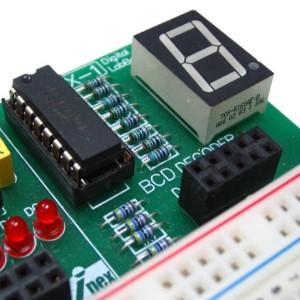 Ensuring Quality With Printed Circuit Board Testing
July 30, 2018
Quality and customer satisfaction should be at the forefront of every business, and Permatech Electronics is no exception. This is why we make sure that every single one of our manufactured products undergo serious printed circuit board testing before we hand them off to you!
When it comes to quality, seek out a PCB assembler that uses printed circuit board testing to provide you with the very best product!
Printed circuit board testing is an essential component to the PCB assembly process. Testing ensures that your printed circuit board is perfectly functional and meets your standards and requirements. At Permatech Electronics, your satisfaction is so important to us, which is why our testing methods are so thorough. We want to build you the best, and printed circuit board testing helps us achieve that quality.
When undergoing printed circuit board testing, we use two different methods of testing: Automated Optical Inspection (AOI) and Functional Testing (FCT).
Automated Optical Inspection
This type of testing is all about inspecting PCBs for any surface defects. AOI testing is used at multiple stages during the production process to inspect things like board quality, solder paste, dimensions, and component placement – to name a few.
This type of testing involves no physical contact with the board. An automated machine inspects the PCB using special cameras. This allows for high production runs since an automated machine thoroughly inspects and takes an equal amount of time for every board.
Functional Testing
While AOI testing involves inspecting the board itself, functional testing inspects the behaviour and function of a board. This form of testing ensures that the PCB works and behaves as per the customer's specifications and requirements. This is why this type of printed circuit board testing varies from board to board, since every customer has a different set of needs.
At Permatech Electronics, we pride ourselves in manufacturing top quality printed circuit boards for clients across Toronto and its Greater Area. For more information on our services, feel free to browse our website or contact us today!
No comments yet...
*** Your email address will not be published.