Blog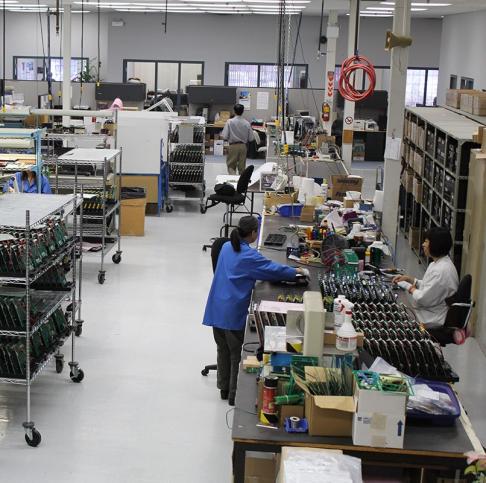 Get to Know Permatech Electronics
April 08, 2019
We know that we're not the only supplier of PCBA services in Toronto, and we recognize that complete transparency with our current and potential customers is the best way to gain their trust in our capabilities. With this in mind, we've decided to use this blog as an opportunity to share more information about the company behind Permatech Electronics.
Our History
Both Permatech Electronics and the Permatech Quality Assurance manual were established in 1992. This demonstrates our full commitment to best practices and producing top-quality circuit boards from the day we started operating. Since the founding of our company, we have gone on to build an international reputation for our quality assurance standards; our standards are recognized in Canada, the US, the UK and Japan.
We are currently an ISO 9001:2015 certified company. We've continued our mission to provide PCBA services of the highest quality through our production processes, in which our team leaves minimal room for error. We strive to meet your exact specifications so that your printed circuit boards can effectively be used for your unique applications.
Our Focus on Printed Circuit Board Assembly
While we currently provide a range of services, including materials management, PCB testing, functional testing and prototyping, we specialize in printed circuit board assembly. We have chosen to specialize in this service because we understand that circuit boards are necessary for the functioning of electronic devices across many industries. We also understand that devices are built with specific applications in mind, so we have ensured that we are capable of producing circuit boards customized for unique purposes.
The Benefits of Working With Us
We've been provding reliable PCBA services in the Greater Toronto Area for decades. Our customers recognize and appreciate our dedication to precision; as such, we've built a customer base that trusts in our skill. Here are some of benefits our customers gain from working with us:
Engineered-to-order PCBs
Accommodation of specific requested materials
Compliance with IPC Level II and III standards
Complete turnkey service
Automated optical inspection
High-volume production capabilities
We have made a name for ourselves with respect to our quality assurance standards, and we take our testing processes very seriously. Every unit we manufacture is prototyped and tested rigorously before it reaches the customer. In addition to quality and excellent service, we aim to deliver PCBA products at affordable prices and with a quick turnaround time.
At Permatech, we have become one of the largest suppliers of printed circuit boards in the Greater Toronto Area. We use our resources and ingenuity to provide high-quality, economical printed circuit board solutions for our customers. Contact us today if you're looking for a reliable and affordable manufacturer of PCBA units in the GTA!
Great overview of the company! I appreciate this blog.
Posted by: Jade | April 16, 2019, 11:58 am
*** Your email address will not be published.