Blog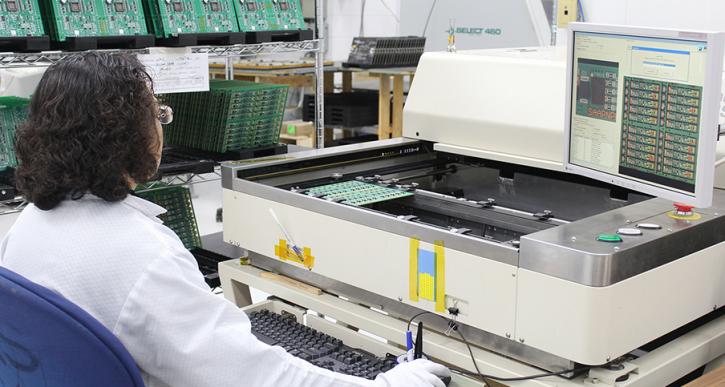 Printed Circuit Board Testing with Permatech
February 16, 2018
Printed circuit board testing is one of the most crucial parts of electronic assembly and production. It is the process where the quality and functionality of every circuit board is assured. At Permatech, we perform throughout quality testing on all printed boards to assure the highest standard of quality.
Without printed circuit board testing, using the boards can be very risky. Every circuit board should undergo these essential tests to be sure that they are ready to go online and that they are properly wired and assembled.
This article will explain the three essential functional test every circuit boar undergoes. The three crucial tests that makes sure that each board is well-assembled and perfectly functional. The testing will determine that they are ready for the next phase of production processes according to your specific requirements.
These are the main test conducted on circuit boards to ensure quality:
Sanity or Smoking Test - This is considered to be a fail-safe test, where the manufacturer performs an inspection to double-check each component and sub-component's overall design and concept. This test checks if the designer applied the right logic to the overall design of the circuit board. It is also the first and most important step before proceeding to full scale production.
Usability or Fit Testing - This is a test that specifically focuses on defining a given set of operating parameters to ensure that the sub-component of the board meets those parameters. It is also done to make sure that the sub-component perfectly fits the larger overall assembly of the board and that it performs properly with other components and inputs. The test also makes sure a subcomponent can be considered easy to use or easy to install.
Regression Testing - The final printed circuit board testing method that is always done to ensure functionality is the regression test. This test focuses on the sub-components' overall life-cycle given exposure to certain variables, ones that typically erode the sub-component's usage over time. The overall purpose of this test make sure that every component of the board is durable enough to perform under demanding situations.
Contact Permatech today to request a consultation!
very impressive QA process, really professional
Posted by: Allison | April 30, 2018, 2:29 pm
highly professional company, great service
Posted by: Marcus | February 23, 2018, 4:26 pm
*** Your email address will not be published.