Blog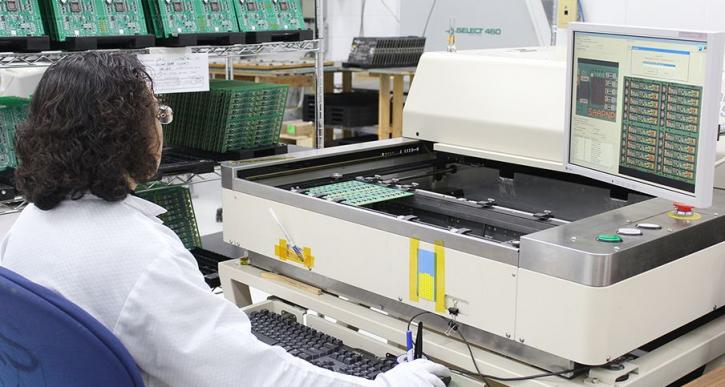 The Steps in The PCBA Process
June 25, 2018
Electronic circuits are the brains that make our devices function. Before they can work properly, however, they have to undergo the fabrication and testing process called Printed Circuit Board Assembly, or PCBA. This is where all electrical components are connected together according to the specific requirements of any electronic product.
Precise, high quality PCBA with Permatech consists of several steps:
Production
The printed circuit board is a flat piece of board which consists of traces that connect the components and pads. It is made of laminated fiberglass with epoxy, copper traces, and a solder mask. It is fabricated using highly automated processes and can be produced with layers and options.
Application
Once the board has been fabricated, the first step of the PCBA process is the application of solder paste in precise amount and exact locations. This is performed using a solder stencil with a precision fixture and an automated machine. The paste is applied across the stencil that is overlaid on top of the board for precise application.
Pick and Place
After applying the solder paste, the board is sent to a pick and place machine where the robot will position all of the components into the right place. The most commonly used technology in this step is the SMT or surface mount components. This technology is favored by many assemblers due to its accuracy, speed and ability for constant operation.
Reflow
This step is often overlooked when PCBA is outsourced, but is actually a critical process to prepare the board for inspection. Once the electrical components are soldered, the board moved to the reflow oven where the heat melts the solder and secures each component in place.
Inspection and Testing
Any possible error from the assembly and reflow process will be examined when the board is tested. This can be checked in different ways, such as a quick inspection by a technician or automatically using an image recognition. Once errors are found, such as misaligned components or unconnected parts, the board will be reworked.
In cases where SMT technology is not applicable to the PCBA, a thru-hole component insertion can be used. This is done manually by a technician and once all components have been placed, wave soldering is used to hold the parts into the board.
No comments yet...
*** Your email address will not be published.