Blog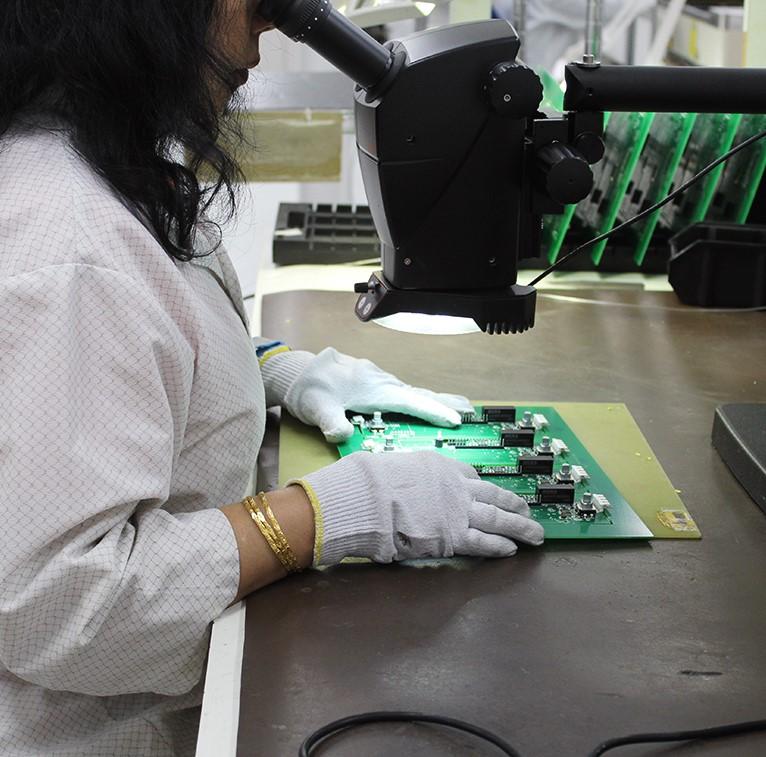 A Closer Look at Our PCB Testing Process
April 23, 2019
In the nearly three decades since our company was founded, we have become a leader in the electronic circuit board assembly industry because of our dedication to quality assurance. All of the circuit boards we assemble undergo rigorous testing processes to ensure that we are supplying our customers with the highest quality PCBs available on the market. Since we also specialize in the customization of circuit boards for customers with unique needs, we test our products to guarantee that they will work for the applications they are intended for.
Our testing protocols have evolved with our company, and we continuously update our methods to incorporate new developments in the field and to maintain compliance with IPC standards. Our electronic circuit board assembly services include testing of build quality, dimensions and material properties. We make use of two types of testing processes for quality assurance: Automated Optical Inspection (AOI) and Functional Testing (FCT). Here is a breakdown of each testing process.
Automated Optical Inspection
This form of quality assurance testing involves inspecting completed circuit boards for surface defects using specialized camera systems. We use camera technology with best-in-class efficiency as it is more accurate than the human eye for the inspection of minute PCB components, and it allows us to test our circuit boards without touching them and compromising their integrity. The types of defects that are detected using AOI include those found in the circuit board's build quality, solder paste and component placement and polarity. The AOI testing process is implemented at various stages of PCB assembly to maintain quality throughout processing operations.
Functional Testing
Extra measures must be taken in the final stage of electronic circuit board assembly—as such, we implement an additional quality assurance protocol before shipping our PCBs: functional testing. This final inspection involves testing the functionality of the circuit boards and their adherence to customer specifications. Functional testing is more complicated than AOI because the process differs from one circuit board to the next, as different boards have different requirements. To ensure a circuit board's functionality, the board is run through software tests.
At Permatech, we offer custom electronic circuit board assembly services with a fast turnaround time and affordable pricing. We are committed to meeting our customers' exact specifications and exceeding their expectations, which is why we have invested in technology that allows for high precision PCB assembly. Contact us today for your printed circuit board needs in the Greater Toronto Area!
No comments yet...
*** Your email address will not be published.