Blog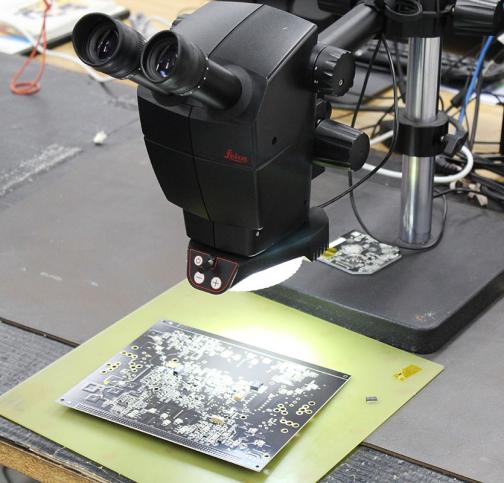 Why You Should Look for a Full Turnkey PCB Assembler
April 16, 2019
When it comes to PCB assembly, a customer can take one of two routes: work with an assembler that provides a partial turnkey service, or one that provides a full turnkey service.
The term "turnkey" refers to the provision of services or products that are ready for use upon delivery to the customer.
A company that provides a complete turnkey service is responsible for every aspect of the service, while a company that provides only partial turnkey service will outsource some responsibilities to other parties. A full turnkey service provided by a PCB assembler includes the sourcing of circuit board materials and components, fabrication of the circuit board parts, assembly of the complete circuit boards and testing of the boards for quality assurance.
The Benefits of Full Turnkey Service
Working with several companies to produce the circuit boards you require is a serious undertaking—this is what you should expect if you choose to order your circuit boards from an assembler that only provides partial turnkey service. Managing communications with multiple parties in different locations requires much effort on the part of the customer. All that is necessary for the customer to provide in the case of a complete turnkey PCB assembly service is documentation outlining the product design. All other aspects of the manufacturing process, from design optimization to sourcing of parts to testing of the final product, is taken care of by the assembler. Here are the benefits of working with a PCB assembler that provides full turnkey builds:
Consistency—the staff work as a unit, in the same facility, to manage every step of the manufacturing process
Speedier process that will get your product to market faster
More affordable pricing and easier ordering process
No need to source materials for circuit boards yourself
No need to deal with storing or keeping track of materials and parts
Do Your Research When Looking for an Assembler
Considering the benefits to be gained from working with a company that provides a full turnkey PCB assembly service, it proves to be the more reasonable option. However, if customers don't do their research on an assembler before engaging in business with them, they may find themselves working with a company that outsources many services that could be performed in-house. This results in a more complicated manufacturing process that will take longer and that leaves more room for error. It's in your best interest to ensure that you are working with a PCB assembler that will facilitate the process for you as much as possible.
At Permatech Electronics, we have been providing full turnkey PCB assembly service for over three decades. While we specialize in the manufacturing of printed circuit boards for customers with unique requirements, we have also expanded our capabilities to include additional services, such as prototyping for our repeat customers, functional testing and burn-in testing. Contact us today if you're looking for a one-stop shop for your PCB needs!
I second everything said here. Too many people don't research before going into it.
Posted by: Shaun | May 29, 2019, 2:01 pm
Great stuff! Full turnkey service is definitely the way to go.
Posted by: Danny | April 23, 2019, 11:57 am
*** Your email address will not be published.