Blog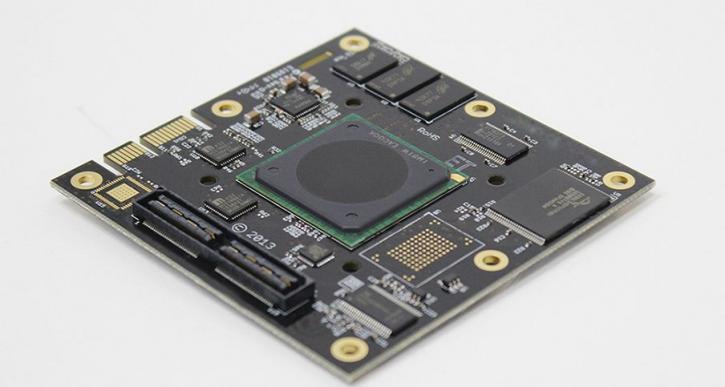 A Guide to PCBA Surface Finish from Permatech
July 04, 2018
When it comes to circuit board assembly (PCBA), each type of surface finish has advantages and disadvantages. Any enterprise in electronic manufacturing needs to take into account many factors including the application purpose, corrosion resistance, production cost, in-circuit testing, hole fill, performance requirements, and more.
With highly qualified and fully certified PCBA from Permatech, your business can navigate these decisions with confidence in accuracy, speed and quality.
Hot Air Solder Leveling (HASL)
This metallic type is a conventional surface finish used on PCBs. It involves dipping the PCB into molten solder to cover all exposed copper layer. Any excess solder is get ridden through hot air knives where the PCB passes through. This finish is made available in two classes to certain regulations and laws, lead HASL and lead-free HASL.
Immersion Silver (ImAg)
ImAg finish contains thin immersion silver plating placed over copper layer. It is ideally used for soldering and testing but is prone to creep corrosion.
Immersion Tin (ImSn)
This type is very similar to ImAg but uses only tin instead of silver. ImSn offers high planar finish over the copper traces which makes it perfectly suited for SMT. During PCBA process, ImSn can be easily detected by automated inspection methods.
Organic Solderability Preservatives (OSP)
Of those identified types, SOP is the only organic surface finish that utilizes a water-based organic compound. It bonds to copper while protecting it until it becomes soldered.
Whatever the specifications, Permatech Electronics knows how best to accomplish surface finish to meet any commercial need. All of our PCBA processes are done according to the highest international standards and regulations, using certified parts and high quality materials to ensure success in every project. We rely on state of the art technology and stringent quality control to ensure accuracy and precision.
Learn more about PCBA and all of its essential components to optimize your business: contact Permatech today to speak with an expert or to request a consultation.
No comments yet...
*** Your email address will not be published.