Blog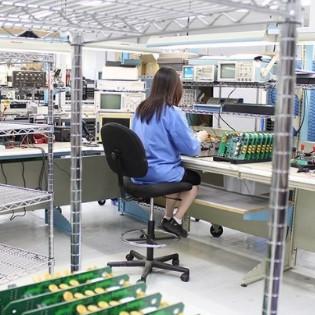 Three Key Trends That Can Impact the Future of PCB Assembly
June 28, 2018
The North American printed circuit board or PCB industry had seen a significant growth ending last year. As both PCB assembly market is recovering, it would be interesting to highlight the key trends that will affect the future of this industry.
Here are three trends that can potentially impact the future of PCB assembly:
Integrated ESD Protection System
The use of PCB micro-devices which employ built-in electrostatic discharge (ESD) protection systems is becoming more widespread every day. If more PCB parts started to incorporate the use of ESD protection systems, this would prove to be greatly beneficial for the PCB assembly market since ESD protection would not only decrease the risk of malfunctions, but it would definitely increase the safety of the user.
High Voltage PCBs
The rising demand for solar power and electric vehicles means that people who work in PCB assembly should use parts that have a much higher voltage than the traditional amount. The previous 12-volt electrical system in gas-powered vehicles will utilize 48 volts with fully electric vehicles. Thus, we can expect thermal management to be a pressing concern and safety measures for the workers through powered-up gears.
The Shift To Automated Machine Assembly
The increasing shift in favor of machine-assembly over hand-assembly is due to several reasons. The PCB assembly process that uses automated techniques will result in a faster turn-around time than traditional techniques. Also, the increased density and miniaturization of components will become increasingly difficult for hand-assembly, since machines can be programmed and equipped to handle more tasks in a precise and efficient manner.
With the shift from manual labour to automated means, along with the gradual integration of ESD protection systems and a rising demand for electric vehicles, it's no question that these trends will surely have an impact on PCB assembly industry. However, when you need PCBA done, who better to trust than us at Permatech Electronics. We're committed to staying up to date on the latest trends so that we're fully capable of servicing each of your PCBA needs.
No comments yet...
*** Your email address will not be published.