Blog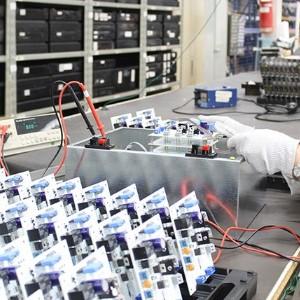 Ensure Quality and Reliability with Printed Circuit Board Testing
November 01, 2018
Printed circuit boards are one of the key units that is used in a variety of electronic devices. All the functionalities of our everyday devices are made possible by printed circuit boards. In other words, they are the heart and brain of our electronic devices. However, there is a new trend of the miniaturization of electronics that has caused high demand for smaller and more intricate circuit boards. These new designs of circuit boards call for quality assurance done through printed circuit board testing. Quality control of circuit boards is seen through design, manufacturing, and inspection.
At Permatech Electronics, we ensure all of our products are functional and reliable through printed circuit board testing!
Design: The quality of printed circuit board design is ensured in two ways. To begin with, the circuit board design has to be validated by implementing responsible checking and approval procedures done by a professional. Secondly, manufacturability of how the boards will be completed needs to be double checked as well. No matter how simple the technological requirements may be, they should still be clearly and accurately explained. If some issues are left unchecked, an assembler can detect it and address it immediately before manufacturing.
Manufacturing: Before final printed circuit board testing, our manufacturers must be capable of ensuring sufficient manufacturing ability for your circuit board design project. They have to constantly check and confirm design drawings prior to your circuit board being manufactured. All the key procedures during printed circuit board creation have to be of high quality to ensure functionality and performance of the new board.
Inspection: Inspecting your circuit boards means measuring and monitoring to see if there is great compliance through visual inspection. After the inspection is done, a report must be produced. If the inspection states that certain requirements must be obtained, then acceptance rules have to be added accordingly.
If all of these quality control measures are taken, the printed circuit board testing will show positive results. At Permatech Electronics, we believe in arduous testing of our products so we can guarantee functionality and reliability for our valued clients. Testing is a very important process to our team and that is how we ensure our products meet and exceed our quality standards. Call or email us today to learn more about our exceptional products and services!
No comments yet...
*** Your email address will not be published.