Blog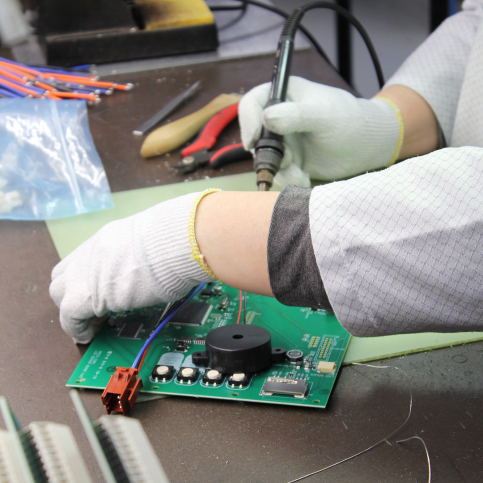 How to Find the Best Circuit Board Assembler
January 18, 2019
Have you found a circuit board assembler for your business? Finding the right team to do the job can be tricky. Printed circuit board assemblies (PCBA's) are essential to most electronic devices, so you want to make sure that the team you hire will provide the highest quality product. We can help you find the best circuit board assembler for your business.
Here are the factors you should consider:
IPC Standards
The Association Connecting Electronics Industries (IPC) is a trade association whose aim is to standardize the assembly and production requirements of electronic equipment and assemblies. All circuit boards from a PCB assembler should comply with the IPC Standards. This indicates that the circuit board is built according to the required protocols for PCBA manufacturing.
ISO Certified
The International Organization for Standardization (ISO) sets international standards to ensure that products and services are of good quality, safe and reliable. Meeting these international standards minimizing waste and errors. By working more efficiently, electronics that meet these standards will run at a reduce cost and higher productivity.
Circuit Board Testing
To ensure the quality and functionality of every circuit board, functional testing should be done. The list below gives a brief explanation for each type of functional testing:
• Smoke Testing: Ensuring that the most important functions work. The results of this test will decide if a PCBA is stable enough for further testing.
• Usability Testing: Tests a product's ability to meet its intended function. In other words, "Can this product be used effectively by a client?"
• Regression Testing: Re-runs tests after a change has been made, to look at different operating variables.
Without a doubt, you should partner with a team that meets all these standards. Without meeting these standards, you risk receiving a defective product and suffering financial loss.
Permatech is an ISO 9001-2015 certified company and manufactures circuit boards according to the IPC Level 2 & 3 standards. We take pride in providing our workers with healthy and safe workplace. We continue to follow Canadian health and safety procedures, as well as environmental and employment regulations. We meet all the above standards, and go above and beyond to ensure the highest quality products. When looking for a circuit board assembler, be sure to consider our services.
What are you waiting for? Let's get to work.
No comments yet...
*** Your email address will not be published.