Blog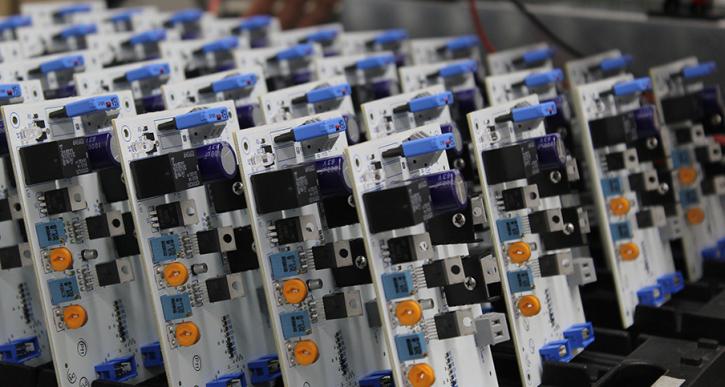 Materials Required for PCB Assembly
November 11, 2016
Printed Circuit Board assembly involves a number of components that have to be effectively blended into a synchronous system. These source materials are classed into different categories as discussed below. This is not a comprehensive list, but moreso a general introduction to the parts included.
The Printed Circuit Board
A printed circuit board is the primary component in the PCB assembly process. It is specially designed to meet the needs of a given electric process, and should be properly labelled for it to productively yield the desired outcome. That means having all the components well labelled on the board as well as having them well positioned within the circuit system. By doing so, the process is continuous and effectively flows with the various components making the circuit.
Electronic components
Each component specified in the circuit schematics should be availed for soldering onto the board. The components should also be in the optimal capacities that allow for effective review of the performance of the process as well as communication of the desired outcome throughout the board. For example, if a junction requires a 10mA fuse, only that fuse should be fixed at the joint, otherwise, the prints on the board should be adjusted to accommodate the changes.
Soldering materials
The assembly of a good printed circuit board is precursor to successful performance of the board. Its components should be properly and firmly soldered onto the board. To achieve this, soldering materials should in their right proportions be availed to the soldering and assembly team. Common materials in this class include soldering wires, soldering bars, and pastes as well as solder preforms among others.
Soldering equipment
It is one thing to have the right materials for a project and another thing to effectively complete the process. With the PCB assembly being more delicate, there is need to have the right equipment for the job. These include soldering stations, SMT equipment as well as testing and inspection equipment.
At Permatech, we understand the art of circuit board production, that's why we have the most intensive catalogue of resources required in giving you the finest PCB boards. Reach us today for a quote on your next PCB assembly project.
No comments yet...
*** Your email address will not be published.