Blog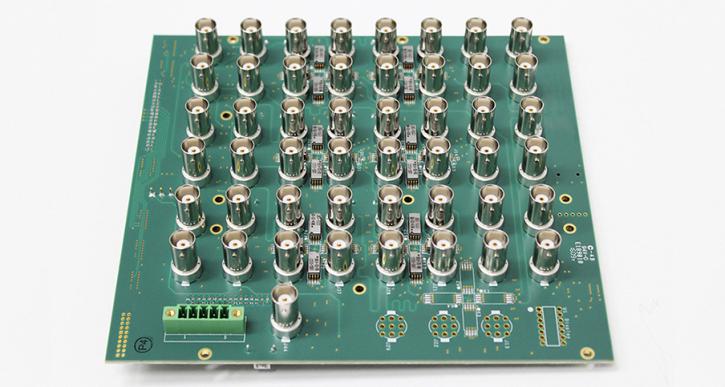 PCB Assembly Basics
October 13, 2016
In a world that is obsessed with aesthetics, appearances are everything. The assembly of electronics is no easier than just an integrated process involving a number of advanced activities, among them the assembly of the circuit board. Incidentally, most circuit boards require proper labelling through printed labelling of the various components on the board. The process of preparing the circuit board to attaining the finished product is called Printed Circuit Board Assembly (or PCB assembly), which involves the following steps.
Preparing the Circuit Board
This stage involves printing a plain circuit board with the various components to be attached to it, as well as making the designated areas where the specific components will be attached. With every other step of the PCB assembly process depending on this stage, proper ground work for the various components should be done. It is important to always remember that the prints on the board reflect your initial design as well as the desired outcomes you'd like to achieve.
Placing the components
Once the printing has been completed, it is important to place in the various components on the board. Here, both automated and manual techniques are deployed in ensuring that the board is intact and effectively meets the design specifications before soldering is done.
Soldering
Once the components have been placed on the circuit board, it is important to have them properly soldered on the circuit board. Common techniques such as the wave soldering are used for through holes, while surface soldering is done through reflow.
Cleaning of the board
The assembled circuit board should be properly cleaned to make it presentable and free from unnecessary joints that may short-circuit the components. During the cleaning phase, residue flux residue is also removed making the board more compulsive to prospective users.
Quality inspection
The PCB assembly process is completed through inspection of the quality of components used on the board. Various techniques such as sample checks, x-ray inspection, and automated optical inspection techniques are used to ascertain that all the soldered components function normally.
Permatech is a leading manufacturer of PCB boards with a knack for details. Excellence if our target and we strive to deliver the finest products at all times.
Really appreciate the transparency here, its nice to understand the process a bit better.
Posted by: Carol | November 8, 2017, 1:47 pm
Great info!
Posted by: Kina | January 30, 2017, 4:56 pm
*** Your email address will not be published.