Blog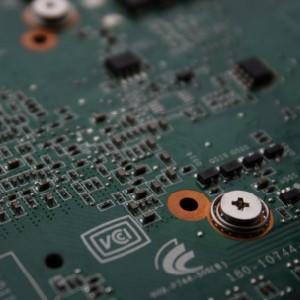 The Importance of a PCB Assembly Service
November 27, 2018
Printed circuit boards are used in such a wide array of electronics, especially in today's technological society. It's no wonder why PCB assembly is arguably one of the most important processes in the electronics industry.
Due to the widespread usage of printed circuit boards, PCB assembly has easily become a vital process to many businesses.
Since the development of surface mount technology (SMT) and other technological innovations, PCB assembly is the easiest option for companies to outsource this process for their operations. PCBs primarily give us two key functions:
Printed circuit boards interconnect the components to one another, allowing for input and output connections in order to have the user connect with the device.
PCBs offer mechanical support for various electronic components.
In any electrical design, it's essential to reduce the number of parts, PCBs, connectors, and the like as a way to increase the performance and lower the cost. However, the reduction of PCBs often leads to those used becoming more difficult to handle, which in turn, improves the value.
This is why it's important to choose the right PCB assembly service for your application. Here are some advantages of our service:
Authentic expertise
Materials management service
High quality design
Guaranteed quality control
Because PCB assembly is such a complex and vital process to both the electronics industry and various businesses, trusting the right assembly company is important to having the best-made and functional product.
At Permatech Electronics, we're committed to providing the best PCBs for your specific application. We offer a number of different services, aside from PCB assembly, including materials management and testing.
Our materials management service ensure that you get the best materials for your circuit board. While you can supply us with your own, we work with quality materials that are in your budget. We also understand the importance of quality, which is why every PCB that we manufacture undergoes thorough testing to make sure that it works exactly as intended and crafted to your exact specifications.
So when you're in need of PCB assembly for your business, contact us at Permatech Electronics.
No comments yet...
*** Your email address will not be published.