Blog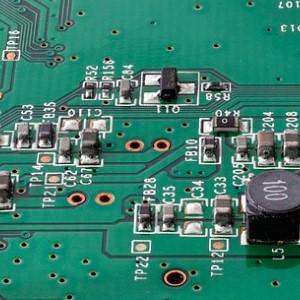 The Importance of ISO Certification in Electronic Circuit Board Assembly
November 07, 2018
An ISO certification is an assurance that the product you are buying is made to industry standards. More specifically, business owners are more likely to buy products that have this certification because they understand that they are purchasing the best quality on the market. In order to ensure a company complies with all rules and regulations during electronic circuit board assembly, look for an ISO certification.
At Permatech Electronics, we are the industry leaders in electronic circuit board assembly!
Electronic circuit board assemblers recognize that ISO certification gives their products world-class dominance. ISO certifications ensures that the company with the logo follows safety standards during the production process. An ISO is a clear way to identify the best business practices in international trade between businesses.
At Permatech Electronics, we are the most recognized company that manufacture printed circuit boards and have an ISO 9001:2015. We have been in the businesses for over 30 years as the primary circuit board assembler in the GTA. Our ISO certification ensures our valued clients that our assemblies are durable, affordable, and overall compliant with the latest standards in the electronic industry.
What Do We Offer?
Our team at Permatech Electronics is proud to produce the highest quality printed circuit boards in Canada. We offer custom options to our clients if they provide their own prototypes. We can also customize their design to completely satisfy their needs.
Other than the aforementioned, we also offer what we call material management. This means that we can source the best materials you need for your boards so you don't have to worry about looking for quality raw materials. Additionally, we do extensive individual testing during our electronic circuit board assembly process. This is to ensure that what we deliver will give you a competitive edge over other products that offshore manufacturers provide.
At Permatech Electronics, we can supply the world with the best quality printed circuit board products. Call or email us today to learn more about the products we manufacture and the services we offer!
Nice article. Happy to see a company doing such great work.
Posted by: Isabelle | January 18, 2019, 12:51 pm
*** Your email address will not be published.