Blog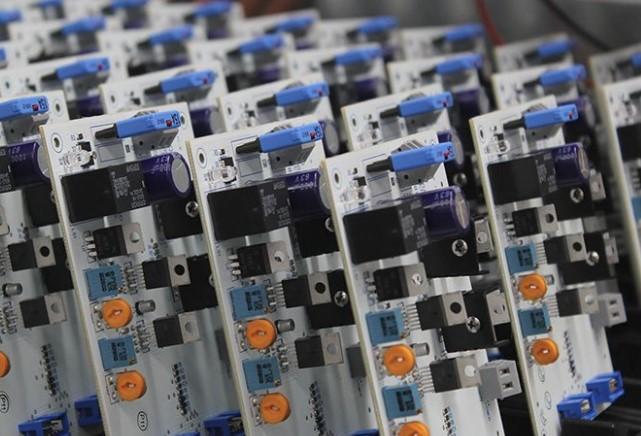 The tech and challenges behind the humble Printed Circuit Board Assembly
April 20, 2018
Printed circuit board assembly is one of the most crucial electronics installations because of its demand for expertise and precision. Two technologies we use in the manufacture of printed circuit board assembly are:
• A lead is inserted through holes and is fastened onto the copper wires on the opposite side of the board. Fastening can be carried out automatically by a machine or can be done manually.
• As such, numerous holes have to be drilled accurately for the leads the pass through, to not adversely affect the routing area available for signal traces.
• Surface mount technology has been the manufacturing method used most widely since the 1990s.
• This technology is designed to attach small metal tabs to the PCB surface. Instead of using wire leads, these metal tabs or end caps are used directly, making it commonly used for a printed circuit board.
• Surface-mount technology has a high degree of automation thus decreasing the cost of labor and increasing production rates.
• Components of surface-mount are mounted on carrier tapes which can be about a quarter of the size of through-hole components. This technology demands some high-caliber individuals who are skillful in this critical process.
No conversation about how printed circuit board assemblies are manufactured would be complete without mentioning the challenges of planning production runs.
Raw material availability, quality and cost are highly fluctuating aspects of PCB manufacture. They can have an impact on effectiveness of the finished printed circuit board assembly, the yields at the time of production and, ultimately, the cost.
Design and supply teams must work together, sometimes months in advance of production runs, to plan for contingencies. And unquestionably, expertise counts.
Permatech Electronics has been a leading provider of printed circuit board assembly in the GTA for decades. Our ethos is underlined by constant improvement and education. We are compliant with latest best practices for electronics quality assurance and follow rigorous internal quality assurance standards.
We have a reputation for high quality yet cost-effective printed circuit board assemblies. Our boards are known to be more durable and effective than many of the other leading manufacturers in the field.
No comments yet...
*** Your email address will not be published.