Blog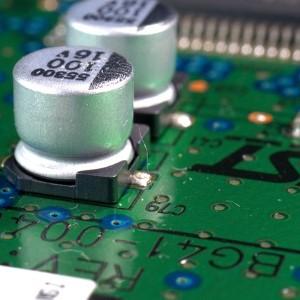 Top Qualities of a Reliable Circuit Board Assembler
August 27, 2018
If you are new to the business of printed circuit board assembly (PCBA), you might assume that any large circuit board assembler company can do a good job for you. Particularly with offshore manufacturers, production can seem unlimited. However, is relying on offshore PCBA manufacturers to always bring you a good result a smart idea?
Industry experts have given advice on how to spot signs that a circuit board assembler should not have your business:
The constant need for PCBA rework because of imperfections.
Device repairs becomes common.
Production seems cost efficient but the PCB assemblies are poor quality.
Not complete turnkey service. The products delivered to you still need further adjustments and are not properly tested.
A questionable reputation of the company on the international business scene.
Not ISO certified.
You can also quickly evaluate a PCB manufacturer to see if they are qualified to meet your needs. These are four main criteria a circuit board assembler must fulfill:
Product Quality: Check if the company follows a full manufacturing plan prior to the production of PCBA. Is proper engineering also followed and are terms and conditions during the production involved?
Industry the Manufacturer Serves: Not every assembler is the same. A few specialize in producing PCBA for telecommunications, while others are known for their expertise with computers. As such, experience and expertise must go hand in hand with the manufacturing company to guarantee you'll get what you pay for.
Overall Cost: Don't get too excited with low quotation. Ask the salesperson for complete quotation to avoid any hidden costs.
Capabilities: Asking the right questions is important. You should ask the following questions: Does the company have certificates to prove its manufacturing process follow international standards? Does the company use state-of-the-art technology and equipment? Does the company source out materials from companies with ISO certificates? Can the company communicate with you as needed?
Permatech is a Canadian-owned leader in circuit board assembly in the industry. You'll never experience issues with Permatech because we take care of everything once you have contacted us. If you run your business in Toronto or across the GTA, trust that our company will exceed your expectations.
Call or email us today to get our conversations started!
No comments yet...
*** Your email address will not be published.