Blog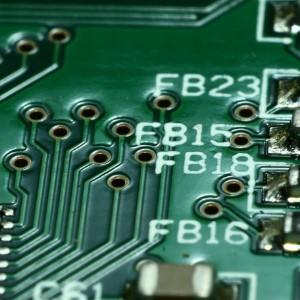 Why Choose Local PCB Assembly?
September 04, 2018
Outsourcing your business is said to be the most practical way of trading today, particularly with PCB assembly. This is because of cheap labour costs and the materials used in other countries. However, is offshoring your manufacturing a sensible way to run a business as a trader? Can an offshore company produce good quality products that you can be proud to put your name on and sell to other companies?
PCB Assembly: Outsource or Local?
Outsourcing PCBA is being recognized as the best alternative when trying to catch a good contract with big-time electronic manufacturing companies. It is thought that if you outsource the product, everything will be taken cared for and you will have more time for other business. However, expect the unexpected when dealing with offshore companies, especially about PCBA products. Here are a few examples:
Language Barrier: One issue is the potential language barrier between you and the electronic manufacturing services team you have contracted. Electronic manufacturing services is the term used for producers that create designs, manufacture products, and test your merchandise. Communication is extremely important when you need to liaise information between you, your buyer, and your contracted manufacturer.
Reliability: Another issue is reliability, or lack-thereof. You cannot be assured that what you get will be free of defects or can be classified as counterfeits by the customs. When contracting a company offshore, you take a risk in the quality of the product you have ordered.
Shipment: The last potential issue is that you need to arrange for the shipment of your product, that includes arranging with the couriers, paying the customs, and paying the storage fee. All these steps need to be taken care of with proper coordination and communication. These steps make offshore business more taxing than using local PCBA.
Try Local PCBA
Choosing a trusted local PCBA company offers you reliability and transparency in your PCB assembly. A local PCBA company you can discuss and arrange for all of your unique needs with a guarantee of high-quality goods and services.
At Permatech Electronics, we can promise you the best quality of printed circuit board products without the headache. From design, manufacturing, and testing, Permatech Electronics is with you every step of the way. Call or email us today to find out more about our products and services!
No comments yet...
*** Your email address will not be published.